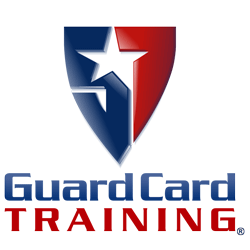 California Bureau of Security and Investigative Services (BSIS)
Welcome to the STC Guard Card Training® program offering for the State of California. The program is comprised of four (4) manuals for the complete 40-hour BSIS Skill Training Course for Security Guards (Guard Card), Permit for Exposed Firearm and Baton Permit training. The program includes a total of 62-hours of instructor-led training.
NOTE: These training manuals and materials are intended for use as part of an instructor-led course in accordance with the California Business and Professions Code. These materials may be used exclusively by BSIS licensed security officer trainers in approved and licensed training facilities or by licensed private or proprietary security officer agencies or business providers.
Available Instructor Materials:
Chapter Presentations
Chapter Examination Booklets (printable)
Chapter Examination Answer Keys
Available Student Manuals:
Power to Arrest Training Manual, Weapons of Mass Destruction and Terrorism Awareness for Security Professionals Student Workbook plus Supplemental Material
32-hours, Unarmed Skills Training Course for Security Guards: California
Continuing Education, 8-hours, Unarmed Skills Training Course for Security Guards: California
Firearms Training Manual & Baton Training Manual Student Text: California
STC Guard Card Training®